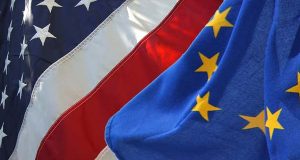 Last week's stock market rally was exciting.  While refreshing to watch, it does seem that investors may be getting a little ahead of themselves.
You see, the recent rally has to be validated.  It was built on words and not actions.  Granted, we heard some pretty strong statements from both ECB and Fed leadership.  But the fact remains there's been no action, just words.
In plain English, it's make it or break it time…
The top market-driving event will come out of Europe (not surprising).  In just a couple of days, we'll learn what the European Central Bank will do with interest rates and monetary policy.  Now, as he promised last week, ECB President Mario Draghi said he'll do everything in his power to defend the Euro.
Rumor has it, all 17 EuroZone countries are getting on board.
There's new hope the ECB could grant the ESM a banking license.  That way, the rescue fund could tap ECB funds.  We'll see exactly what comes of this as the Bundesbank has said they continue to oppose the legality of this move by the central bank.
Either way, if the ECB delivers on their big talk, the markets are moving higher.
Almost equally important will be Wednesday's decision by the Federal Reserve's FOMC.  Last week, Chairman Bernanke pushed up the timetable for Fed stimulus to "as early as" this week. Many have been speculating the Fed wouldn't want to act to interfere with politics, and that they'd hold off as long as possible.
But if Big Ben and the Fed roll out a QE3 program tomorrow, stocks will skyrocket.
To close out the week, we'll get US Non-Farm Payrolls (NFP).  There's no doubt jobs are the best indicator of fundamental economic health.  Good NFP numbers could rescue the market if either central bank fails to give the market what it wants.
And if the Fed and ECB both deliver, and employment readings meet or exceed market expectations… expect a long-term rally in stocks.
If you want to be prepared for a serious rally, there's one area of the market you need to be invested in… penny stocks.
Here's the thing, high-beta penny stocks move faster than the overall stock market both up and down.  So, big gains in the major averages usually translate into huge gains in high-beta penny stocks.
Even though the markets rallied in advance of any action, I believe this time around we'll see follow through from both central banks.  And given the fact that economic expectations have been lowered, we have the possibility of beating the 100,000 forecast of job growth in July.
Editor's Note:  If you're not sure where to start picking penny stocks, our penny stock pro, Gordon Lewis, has compiled a "must read" breakdown for anyone looking to profit in micro-caps.  Click here to check it out.
Until next time,
Brian Walker
Category: Breaking News, Investing in Penny Stocks