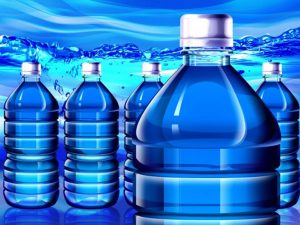 Revenue growth is an important metric for investors and analysts alike.  In penny stocks growing revenues can mean very little if that growth falls below expectations.  And sometimes missing expectations can be just as bad as shrinking sales.
For example, take a look at Primo Water (PRMW)…
This is a company that would appear to be headed in the right direction – if you took a superficial look at their last earnings report.  But that's not the case at all.  In fact, the bottled water provider is in big trouble.
Here's the thing…
If you just glanced at Primo's second quarter results, you'd see year over year revenue growth of 70%.  And you'd probably notice how the company expanded to an impressive-sounding 1,300 locations.  Or, you may even get excited about the development of a new carbonated beverage system.
But unfortunately for PRMW shareholders, it's all just a smokescreen.
What you don't see in the earnings report is how the company's $20 million in revenues fell far short of the expected $25 million.  Or worse, how PRMW posted a loss of $0.10 a share, a huge disappointment… analysts expected the company to post a profit of $0.05 per share.
Are you still excited about this company?
Wait, there's more…
Not only are PRMW's revenue and earnings well below expectations, they also lowered guidance.
Management now expects third quarter revenues and earnings to come in well below initial projections.  And, they expect fourth quarter numbers to fall below expectations as well.  Oh, and one more thing… they think 2012 earnings might also come in a little short.
Wow.  That's quite the trifecta of bad news.  Why would anyone want to own shares in a company after news like that?
Turns out, they don't.
Prior to the earnings release, PRMW was trading for around $14 a share.  Two days after the release, the share price hit a low of $4.70.  Now's that a plunge of epic proportions.
Investors unfortunate enough to hold on to PRMW shares saw a two-day loss of over 60%.  And the future doesn't exactly look promising either.
That's not to say that the company can't turn it around.  But after a huge disappointment with revenues and earnings, and on the cusp of a slowing economy, a quick rebound is nothing more than pipedream.  If you're looking for a turnaround play, this company isn't a "primo" choice.
Yours in profit,
Gordon Lewis
Category: Penny Stocks On The Move