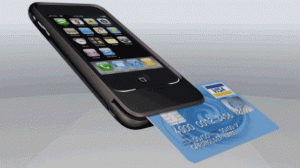 You probably haven't heard of Square yet… but you will.  The electronic payment company is about to appear on several investors' radar screens.
In fact, Square is looking to raise a fresh round of capital – at a colossal $4 billion valuation.  However, the company's valuation isn't what I'm focused on.  Let's just say that like many buzz worthy companies, Square is being valued on potential rather than performance.
What I'm really interested in is what Square means to penny stocks.
More on that in a minute.  First, let's take a closer look at the company.
Square is an up and coming provider of electronic payment services in the US.  Basically, the company allows users to accept credit cards through their mobile phone, either by swiping the card on a Square device or by manually entering the details on the phone.  In addition, Square can turn an iPad into a register that accepts credit card payments.
These services are particularly useful for small businesses.  Square's products are being used by taxicabs, food trucks, coffee shops, and accountants.
In a nutshell, the company charges 2.75% on every swipe transaction, and a bit more on keyed-in transactions.  According to recent information, Square's processing $4 billion in annual transactions.
Clearly, there's a ton of potential here.  I mean, think of how many times you swipe your credit or debit card a week.  Clearly, Square is just scratching the surface of the payment transaction market.
Here's the thing…
I think Square's growing success is a great sign for penny stocks.
For one, the products themselves are extremely beneficial to small companies.  Any company that deals in point-of-sale transactions will find it easier and more convenient to run their business with Square's services.
But here's the really important thing…
Square's path to fame and fortune serves as an excellent roadmap for small companies. 
Look, it's not like the company's services are revolutionary.  They're simply smart enough to take an object that many people already own (iPhone/iPad) and turn it into an even more useful device.
It's exactly this sort of out-of-the-box thinking that changes the way people do business.  And with the way the world is shifting to online and mobile technology, there's a lot more room for innovation.
What's more, there are a ton of penny stock companies working on potentially groundbreaking technology.  With time, research, and shrewd investing, you could very well add the next Square to your portfolio.
Yours in profit,
Gordon Lewis
Category: Penny Stock Alerts, Technology Stocks